GENESTRA HMF Forte Probiotic Formula 120 Vegetable Capsules
Genestra HMF Forte supports intestinal health in adults and children and provides live microorganisms that temporarily modify gut flora.
Provides 20 billion CFU per daily dose from: Lactobacillus acidophilus (CUL-60), Lactobacillus acidophilus (CUL-21), Bifidobacterium bifidum (CUL-20), Bifidobacterium animalis subsp. lactis (CUL-34)
HMF Forte is a combination of four strains of proprietary human-sourced probiotics that help promote gastrointestinal health in adults and children.
Supplementation with large numbers of a combination of microorganisms will help maximize intestinal colonization, promoting the growth of beneficial bacteria.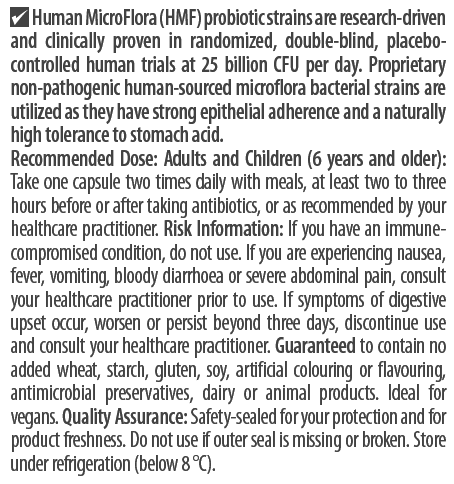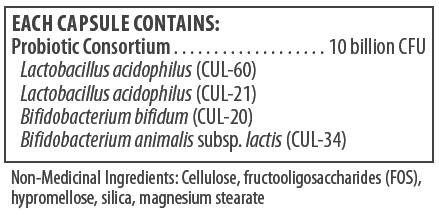 Genestra HMF probiotics (despite having keep refrigerated on box) maintain a high degree of stability at 25C for up to 20 days.  Please be advised that thehealthyroad.com follows manufacturer guidelines for storing & shipping probiotics. This product will be shipped with an ice-pack to maintain product efficacy.
---
We Also Recommend
---